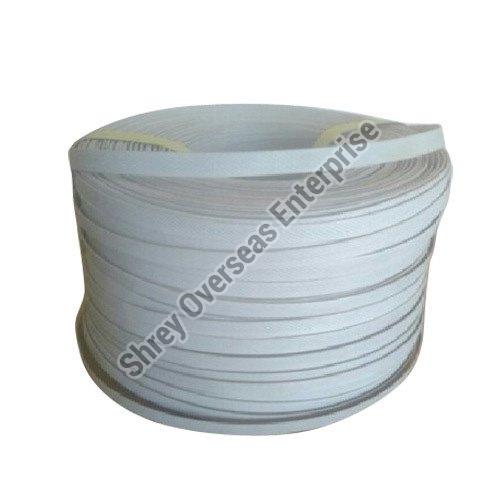 Although packing strips may appear to be an unimportant and sometimes overlooked part of the packaging and delivery process, their importance cannot be overstated. The quality of your shipments may be made or broken by these undetectable strips.


Read on to learn more about the significance of packing strips in shipping and packaging as well as the essential components to bear in mind when choosing a Packing Strips Supplier in India. Let's start now.


The Need for Packing Strips in Shipping and Packaging
Packing strips are essential for shipping and packaging because they guarantee the protection and safety of goods while they are being transported. Here's why they're crucial:


● Product protection
By bundling and fastening objects together, packing strips lower the chance of harm from moving or colliding during transit. This is especially important for delicate or breakable things.


● Load Stability
Packing strips are used to generate a steady load while palletizing products for delivery. They stop goods from collapsing or falling off while being handled, which can result in expensive accidents and losses.


● Tightening and Tension
To successfully secure loads, packing strips offer the tension and tightness required. As a result, packages are guaranteed to be undamaged even when they are handled roughly or vibrate.


● Versatility
Packing strips are adaptable and may be applied across a range of sectors, from manufacturing and construction to logistics and agriculture. They may secure a variety of goods, including huge machinery and pallets as well as boxes.


● Cost-Efficiency
Packing strips might be a more economical packaging option than some other options. They provide a high level of protection without requiring an excessive amount of packing.


● Reliable Handling
With tools like forklifts and pallet jacks, packing strips make it simpler to handle and transfer items. This improves the effectiveness of logistical processes.


● Less Waste
Packages that are properly secured are less likely to be damaged or rendered useless during transportation. Thus, there will be less waste and fewer returns or replacements required.


Choosing the Right Packing Strip Supplier: Key Factors to Consider
To ensure a seamless and dependable supply chain, it is essential to choose the appropriate Packing Strips Supplier. Here are some important things to think about before making this choice:


● Product Quality
Look for a source that provides premium packaging strips. The materials have to be strong and able to endure the requirements of your sector.
● Dependability and Reputation
Look into the supplier's standing in the market. Check their track record for consistent product quality and on-time delivery by reading reviews and requesting references.


● Price Competitivity
Although price shouldn't be the only consideration, it's important to evaluate prices amongst possible providers. Make sure the provider provides reasonable prices without sacrificing product quality.


● Availability and Lead Times
Confirm that the Packing Strips Supplier can fulfil your order and satisfy your delivery deadlines. Verify that they can deliver the necessary number of packing strips when you need them.


● Inventory Management
A few providers provide inventory management services to assist you in having the right amount of product on hand without going overboard or out of packaging tape.


● Payment Terms
Clarify any financial details of the supplier-client relationship, including payment terms, credit agreements, discounts for large orders, and any other financial details.


● Communication
It's important to communicate clearly. Select a provider that offers open and transparent channels of contact so that you may handle any problems or changes in your requirements right away.


In conclusion, packing strips are an essential part of contemporary shipping and packaging procedures. Along with helping to environmental sustainability and brand awareness, they offer protection, stability, and cost-effectiveness. The safe and efficient delivery of products depends on the selection of the correct packing strips and their effective use.